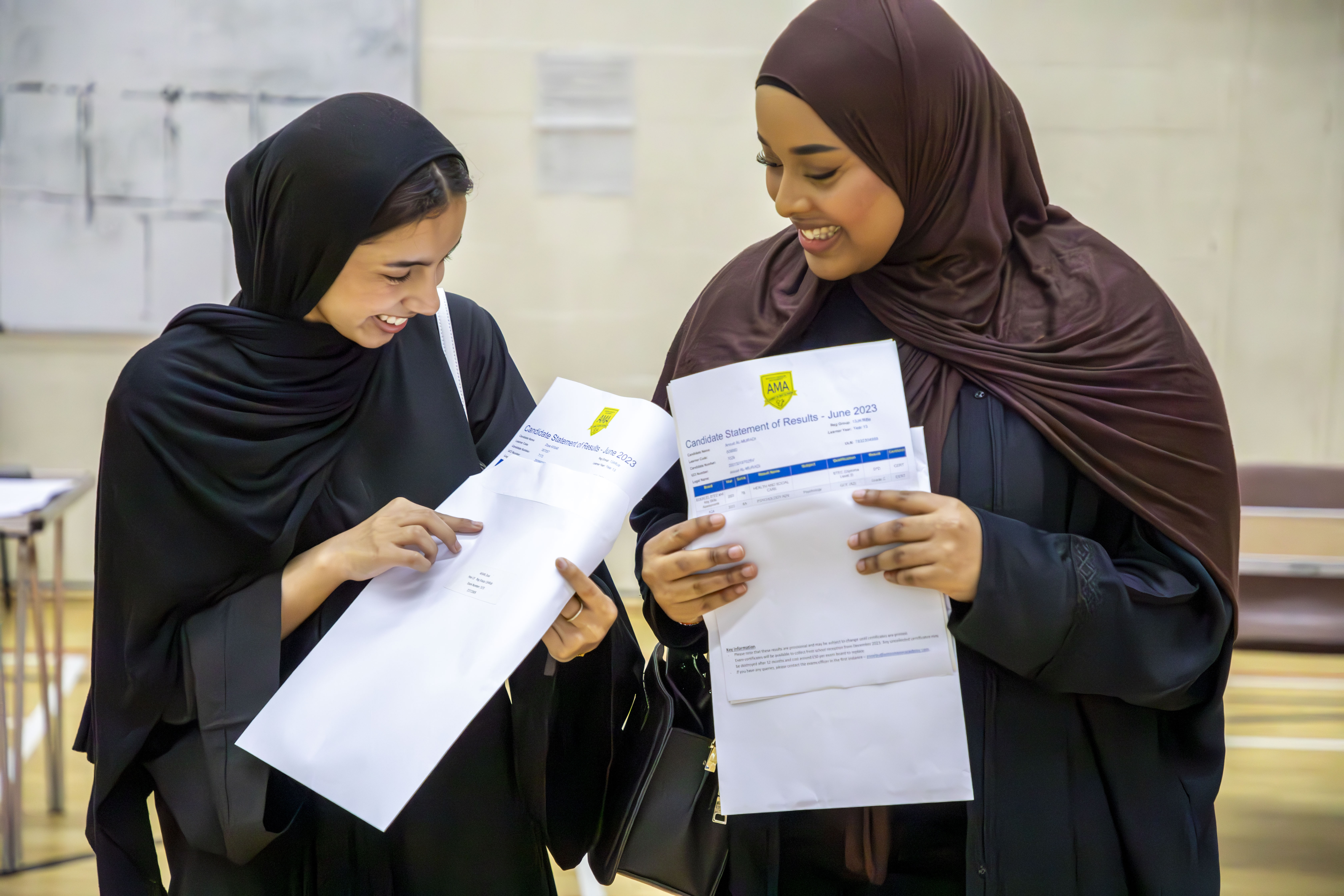 Our sixth form students excelled again this year achieving a 100% pass rate for both A-level and vocational subjects and securing a place at their preferred university.
The tension was palpable as sixth form students arrived to receive their A-level and Extended Diploma results. Many knew from their UCAS portal that they had already secured a place at their chosen university but they didn't know their actual grades.
Tension quickly turned to relief with lots of smiles and hugs between friends, parents and students and staff as they celebrated their incredible results.
"So much is reliant on today's results, students want to make their families so proud of them. The dedication and determination of our students, is incredible. They are a pleasure to teach" said Mrs Kaur Head of Year 12 and 13
The relief of knowing that they have all done so well and that all the hard work has paid off, is amazing" commented Mr Preston Assistant Head teacher. "Many students have secured places at the University of Birmingham, University of Warwick, Aston University and Birmingham City University, to study either medicine, money banking and finance and law, Chemical engineering, speech and language therapy, interior design and criminology. We couldn't be more proud".