Our sixth form
Aston Manor Sixth Form has an incredibly strong sense of community and ethos built on teamwork and mutual respect between students and staff.
Our primary aim at Aston Manor Sixth Form and Aston Manor Sports Academy is to 'maximise achievement for all'. We firmly believe that providing a positive, caring environment whereby students feel supported allows them to develop into mature, fulfilled and enriched young adults.
Ofsted graded us an 'Outstanding' sixth form and 100% of our students consistently go on to secure a place at their chosen university or onto an apprenticeship. This is an incredible achievement which I, and the sixth form team, are very proud of.
Our sports academy is one of the first-of-its-kind in Birmingham and offers a fantastic opportunity for talented young people to pursue their passion while gaining academic qualifications that enable them to progress into higher education.
Aston Manor Sports Academy is one of our biggest success stories and attracts students from all over the Midlands. We currently have academies in football and basketball, where both boys and girls can study a range of A-level and vocational subjects alongside daily training and competitions.
Students are supported throughout their learning by a dedicated team of staff who support them to reach their full potential. To ensure this, we encourage our students to have total commitment to engaging fully in their learning, be prepared to work hard, become involved in the wider aspects of sixth form life and manage their time well.
As part of our enrichment, there are opportunities for students to liaise with local universities and apprenticeship providers. Key speakers are invited into school to offer advice and guidance about applying for university, while sports clubs, work placements and residential trips also complement students' sixth form experience.
We are deeply proud of the provision we have grown here at Aston Manor Academy and the opportunities we provide for our talented, young people. Whether they are budding, world-class athletes, focused academics or have a clear vocational pathway they wish to pursue, we create bespoke packages and offer mentoring and support that enables our learners to not only become experts in their field, but also develop characteristics that make them fully-rounded, responsible citizens with the drive, skills and opportunity to fulfil their dreams.
If you would like to take a look around our sixth form facilities and meet a member of staff from the sixth form team, we would be delighted to arrange a personal tour to go through the range of qualifications we offer and our outstanding support.
Mr Preston
Assistant Headteacher
Aston Manor Sixth Form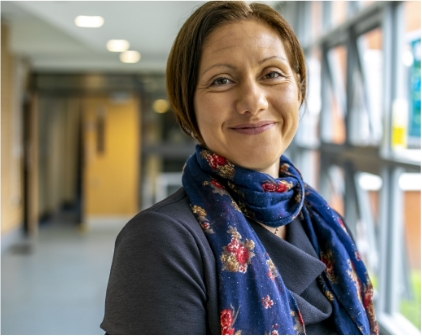 Jill Sweeney
Headteacher
Message from Dan Preston
Assistant Headteacher Sixth Form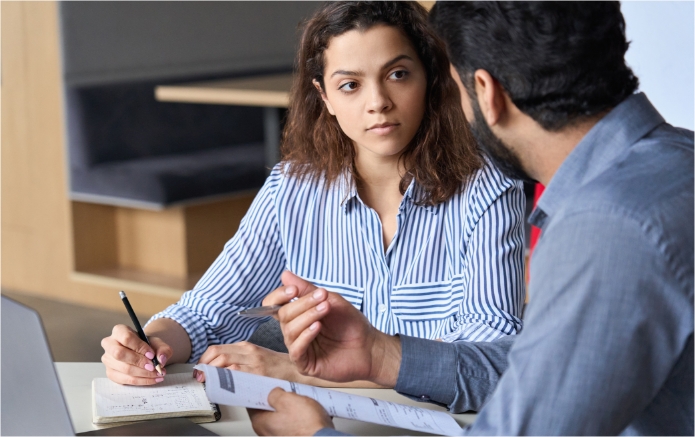 Pastoral & academic support
We have an open door policy here at Aston Manor Academy, so you have access to someone in the sixth form team at all times. With the extra support available in the sixth form, we are able to carefully monitor attendance and act immediately on any concerns.
Our sixth form team includes:
Mr Daniel Preston
Assistant Headteacher and Raising Standards Leader at Key Stage 5
Mrs Harjinder Kaur
Head of Year 12/13
Miss Sharon Robinson
Administration Assistant
Mr Matthew John
Assistant Head of Year 12/13
Mrs Karen Barlow
Key Stage 5 Mentor/Admin
Personal Tutoring
Aston Manor Academy prides itself on its care for each student's academic and pastoral wellbeing. Students are assigned to a tutor group and a tutor who is responsible for overseeing their academic and pastoral needs.
You will be required to attend a meeting with your personal tutor at least once every three weeks.
Meetings will focus on:
Attendance and punctuality
Academic progress
Enrichment
Pastoral issues
Setting of SMART targets for personal and academic growth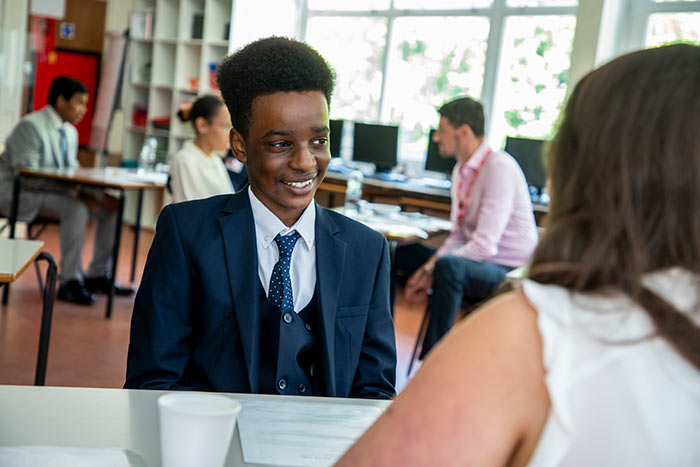 SIXTH FORM
FACILITIES
In addition to the facilities available to the rest of the school, the sixth form has two dedicated buildings made up of two sixth form study rooms (with access to computer facilities) and sixth form only classrooms.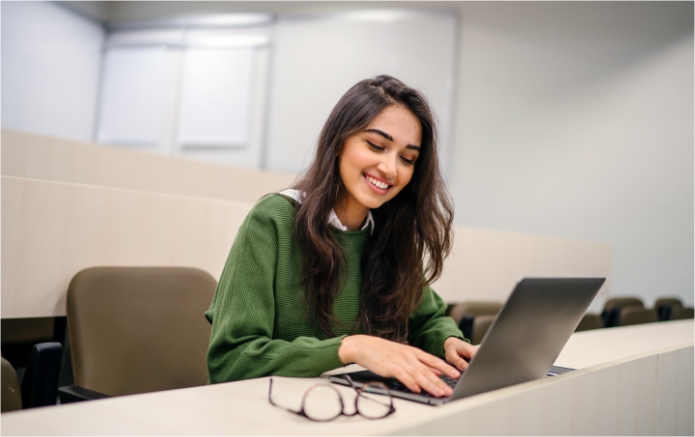 Communication & updates
with parents and carers
Sixth form students receive one detailed written report per year, usually in late March. In addition, an interim report is issued in November of the autumn term for Year 12 students.
Interim reports identify a student's target grade, which is based on past performance, and expected grade, which is based on current performance plus their approach to learning.
Assertive Mentoring
We have a clear commitment to ensuring all students have the opportunity to succeed in their chosen courses of study. Students' assessment data is reviewed each half-term to identify students who need additional support on our Assertive Mentoring programme. Our academic mentor works with these students to set individual SMART targets to help them overcome barriers to achievement. A further review of their progress takes place with the student to revaluate their progress.

How to
Apply
External Applicants only
Please complete and submit the online application form. You can find the application form here. Note, we receive hundreds of application forms, so you may not hear from us for a month while we process and review applications. Thank you for your patience.
Already a student at Aston Manor Academy?
Sixth form staff will arrange a presentation for all Year 11 Aston Manor Academy students to tell them more about progressing to sixth form and how to apply.